Salman Khan rules. Period. Be it movies or fitness, his magic works everywhere. From the time he took his shirt off in Maine Pyar Kiya to show off his biceps, he had an entire nation caught up in his frenzy. And now, it's the world. From that time in 1990's to Sultan in 2016, Salman Khan has continued to set standards. And that's no mean feat. Fans now eagerly await for his next, Tiger Zinda Hai and sources reveal that the superstar is on his very own Salman Khan Diet for this one.
He was the first to bring attention to a fit body – and just not any kind of fit, but Salman Khan kind of fit. He drew flak from critics for taking his shirt off on screen, but we admired those chiseled abs. Never a disappointment, Salman Khan has truly given his contemporaries a run for their money.
Salman Khan Earlier Diet
He takes protein rich diet that includes fish, milk and egg whites.
Salman goes low on carbohydrates. Dozens of scientific studies prove that compared to other diets, low carb is more effective for weight loss.
He is totally into fitness and estimated that he expends 3000 calories every day by working out.
On the days when he has to miss his workout schedule, he hits the gym whenever he gets the time, even if it is very late into the night. Going gym late night has resulted in higher and good quality of sleep than people going gym in the morning according to a study.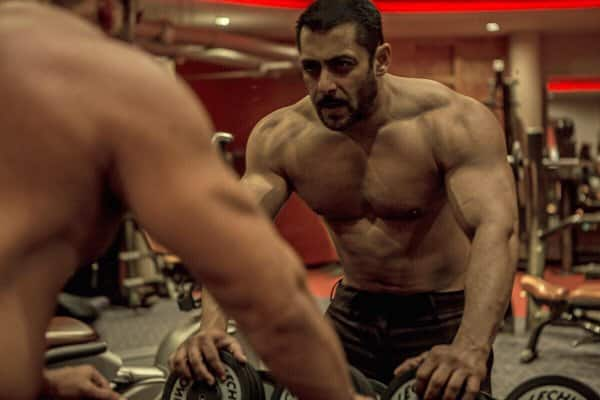 No wonder that he sports the look that he does and we have never seen him gain weight at any time during his long career.
Diet for Tiger Zinda Hai
For his upcoming movie, Tiger Zinda Hain, Salman Khan has put himself on a lean diet. A sequel to the 2012 super-hit Ek Tha Tiger, Salman Khan needs to look lean and fit.
This time, the Salman Khan Diet comprises of special low-fat chicken dishes and flat breads. It benefits the cardiovascular system by being low in cholesterol and is a great choice for dieters.
Salman Khan seldom deviates from his diet schedule and even when he dines at his favorite joints, he asks the chef to serve him with the choicest of chicken recipes that are low in oil and calories.
He has cut completely on alcohol, also avoids soft drinks and drinks lots of water making it his primary beverage.
The dedication doesn't end there. Salman Khan works out regularly to get the lean physique for his character Tiger, a RAW agent on the run. Ek Tha Tiger was an action delight to say the least and the sequel promises to keep up to the expectations. With that uncanny sense of what works in the box office, Salman Khan is one to go with his own kind of perfection. That includes how his on-screen avatar looks like for the character he plays. Salman Khan does not believe in taking chances with his fitness regimen and for Tiger Zinda Hain, he has a strict workout schedule that he sticks to for the perfect look.
How did a handsome young man become the heartthrob of a billion? It could be his charm, his persona, or his acting prowess or his fitness mantra or maybe all of the above. We can never know the answer to that one, but we do know that every time we see him, we like him. And love him. A trendsetter to the core, Salman Khan rocks the film industry like never before.